We've always been believers that a great work culture will lead to positive results. Our thinking is simple: if you have fun at work and collaborating with your colleagues, you'll be motivated to bring your best work to the table.
In fact, with our last business, to reflect this, written across the wall read: "Are you happy coming to work?" If you weren't happy coming to the office, then you likely weren't interested in your work, negatively impacting your work and colleagues.
Learning about the importance of employee engagement surveys
When we sold our last business, we faced a crisis where our employees suddenly weren't happy coming to work. We were getting resignations every week, and you could feel the energy drained from the office.
Fortunately, our parent company Chegg suggested that we run an employee engagement survey to understand what was happening with our team. The survey asked questions like "On a scale from 1-10, would you recommend the company as a great place to work?" to "Are there some things we are not doing so great here?"
We discovered a few insights from the survey about our team:
They wanted to understand if they had job security
They wanted to understand their future growth opportunities at Chegg
They wanted to make sure they were properly leveled and titled
We were also able to slice and dice these insights by team and function.
After analyzing the responses, we put together a plan to address these shortcomings and presented it to the team. After a year transpired, we shared with the team everything we had done to date, and asked the team to take the employee engagement survey again. When the results came in, we found that we were scored among the highest of Chegg's office. Our culture was back on track.
Losing site of the importance of tracking team culture
Given the importance employee engagement surveys played in getting our team culture back on track, you would think it would be obvious to to use them from the get go with our new brain training business, Soltiaired.
However, among our many competing priorities, this slipped through the cracks, and we complacently assumed we had a decent pulse on our team culture.
Then, two of our team members told us they were leaving for new opportunities, and it became a much needed reminder we need to monitor employee engagement in a data driven way.
Key insights
After conducting the survey with our team, we found our team was scored as 70% engaged, which relative to benchmarks of other software businesses, was a solid score. A few insights stood out though from the survey:
Our team wanted more transparency into our product roadmap
They wanted more opportunities to grow
They wanted asynchronous work hours
Some of this feedback took us off guard. For example, we set expectations from the get go that only product leaders would decide product direction, and that as a lean company, leadership opportunities would be limited.
As we dug in though, we found out that product input simply met they wanted a better understanding of why product decisions were made. As a result, we started focusing our team communication around the reasons behind decisions. When we launched our new Spider Solitaire, FreeCell, Klondike, Mahjong, and Hearts games, we explained in detail why we were going in that direction.
For growth opportunities, we learned that it wasn't that our team wanted leadership positions, but instead wanted to make sure they were continuously learning. As a result, we started paying for online classes employees could take which would also benefit them in their work roles.
For team work hours, as a remote team, we really wanted to synchronize the times everyone was online. However, this can be challenging depending on your time zone. Instead, we started asynchronous Slack standups where everyone has to give their update within a two hour period.
Seeing a 24% improvement in employee engagement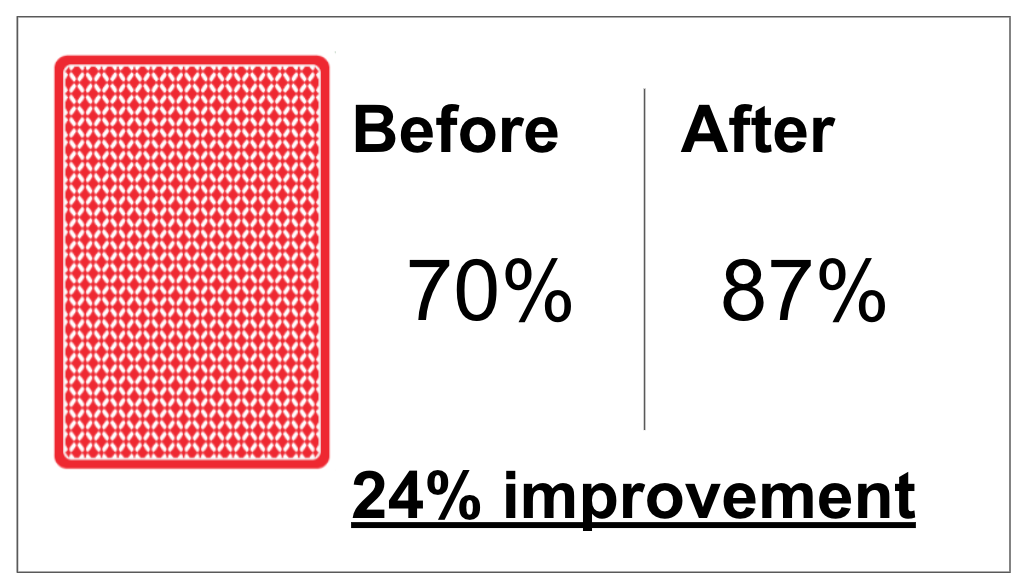 Since it had been 12 months since we implemented these changes, we conducted another employee engagement survey. Not only did we find that our team was satisfied with how we addressed these past issues, our employee engagement score increased to 87% engagement compared to 70% the year before. Moreover, we saw no turnover and 100% retention in this period.
We also noticed that just the process of conducting these surveys, and putting a plan together to address employee feedback was more than half the battle. After conducting one of our surveys, an employee told us, "It means a lot that you guys care. That's why I want to be here."